On Your Mark, Get Set ... GO!! Tips for making the most out of seasonal consignment sales
by Helena Robin
The only thing we women love more than a smart purchase is our kids. 
Consignment stores have been around for a while and are popular places for savvy parents and grandparents to find good quality children's clothes, accessories, sports equipment, furniture and toys. Seasonal consignment sales are becoming more and more popular, but they can sometimes be overwhelming. Here are a few easy things you can do ahead of time to get the most out of your expedition to seasonal consignment sales!
1.      Know Before You Go: Visit the organizer's website to get as much information as possible.  If you still have a question afterward, just get in touch with them. Make sure you know what payment methods they accept and their policy on dvd's, computer games, cd's and other electronic related things.
Some places test each dvd, game and cd ahead of time and others don't; you don't want to bring home a movie your kids have been dying to own only to discover that it dissolves into random pixels half way through.
Another reason to check out the website is that sometimes organizers recruit volunteers who either get a greater percentage of their sales commission (if they are also consignors) OR get to shop ahead of the general public.
2.      The Early Bird Gets the Adorable Stuffed Purple Worm:  If you are a part of the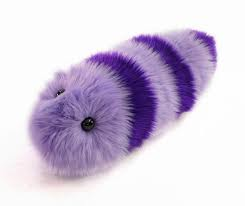 General Public, plan to get there before the doors open and get in line for the best selection.  If the best possible deal is more important to you, wait until the last day.  Sale organizers don't want to have to pack up a lot of stuff at the end of the sale so they'll offer deep discounts or even give items away!
3.      Get Your Head in the Game:  If you go during prime shopping hours, be prepared for competitive shoppers, long lines at the checkout, and a crowd.  At a recent consignment sale in Hamburg, NY, I timed one woman's journey through the checkout line: In spite of the 10 cashiers (!), it took her 23 minutes to get halfway to the registers. Just keep reminding yourself that patience is a virtue ;)
4.      Make a List:. Consignment sales are exciting and can be overwhelming and competitive.  If you write down your list in order of importance you will stay more focused. For example, if you need a stroller and some clothes, head to the stroller section first as there will be fewer options.  Also remember to plan ahead for birthdays or holidays as you will find many brand new items at consignment sales at amazing prices!
5.      Dress Comfortably: Skip the cute shoes and wear your sneaks.  Not only will you be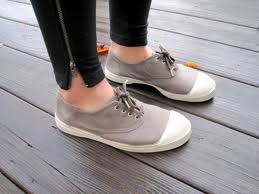 quicker and more comfortable, but if your toes get stepped on or rolled over (accidentally, of course) by a stroller you will also be able to proceed without an ice pack.  And unless you are planning on getting in line before the doors open, leave your bulky winter coat in the car.  You will move more freely and won't swelter in the crowd.
6.      Bring a Wingman: You will have a strategic advantage if you bring a trained (by you) co-shopper! I have seen Moms shopping with their sisters, best friends, mothers and even their husbands. I spoke with a Dad recently who told me that he had taken the day off from work to help his wife shop and keep track of their two young boys.  His wife was clearly an experienced consignment sale shopper as she gave him his objectives every few minutes via cell phone!
7.      Don't Go Empty Handed: Shopping carts and baskets are not usually provided for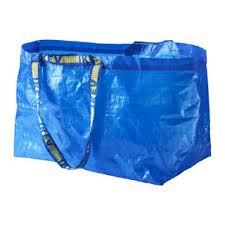 consignment shoppers so bring something to carry your loot!  I have seen Moms bring their small kids to a sale and use their strollers as impromptu shopping carts, I've also seen Moms who leave their kids with Grandma and use their empty strollers for the same purpose, people bring grocery carts (you know, the cute foldable ones with big nubby wheels for city dwellers who walk home with their bags), suitcases, reusable shopping bags, totes – you name it!
8.     Do Your Shopping Briskly:  Lines can get very long at the check-out (see above).  The quicker you get in line, the greater the chance the line will still be fairly short.
9.      Look AND Touch: Most items at consignment sales are gently used, some more gently than others.  Inspect items you're considering to make sure that parts work, they are in good shape, and clothing has no stains or damage.  Another thing to keep in mind is that the previously owned clothes might have shrunk in the wash so you may have to buy a size up.
10.      Shopping With Your Kids: Your shopping experience will be smoother if you consider their personalities and needs ahead of time. Babies and toddlers might need a snack or sippy cup to keep them happy, and all of them – regardless of age – will become bored and/or fussy. Expect it to happen, and you'll be able to hold on to your patience a little longer. With some kids you can explain your expectations in advance and reward them at the end (or every half hour – whatever works) for good behavior.& They also might take pride in being your Personal Assistant for the morning, aka Hand Bag Holder.
If you're ready to check out the next Consignment Sale for yourself, you can do a search on KidsOutAndAbout.Com! Take advantage of our Email Reminder button and you won't miss out on the fun!
---
©2013, KidsOutAndAbout.com
---
Helena Robin ...is President and CEO of the Robin family. She coordinates and executes all family operations including (but not limited to) communications, transportation, management, catering, maintenance, troubleshooting, and cultural development. Her Executive Team is composed of a Husband/Creator of Chaos and three unpaid interns.